Caregiver in Charleston, SC – Monday To Friday, Every Other Weekend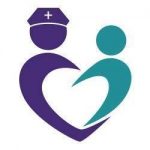 Hours:
Monday – Friday 8a-4pm & every other weekend 8am-12:30pm & 9am-1:30pm
Nightingale's Nursing and Attendants is the largest long-term in-home care provider in South Carolina. Our multi-award-winning team is here to support you throughout your entire career. With regular performance reviews, room for growth, and the ability to truly make a difference in someone's life, our goal is to see you succeed.
Benefits
$100 Sign-on Bonus
Work/Life Balance
Flexible Schedules
Extremely competitive pay
Advancement opportunities
Top-quality training and support
Health, dental, and vision insurance
Short-term disability and life insurance
401k retirement plan
Paid Days Off
Time and a Half Holiday Pay
Travel Time
Requirements
Valid SC Driver's License
Caregiving experience (Family counts!)
Willing to undergo and pass a SLED Background Check
Ability to pass a pre-employment drug screen
Must truly have a heart for people and a strong drive to take care of those in need